Because floating on a giant swan in the rain isn't exactly our idea of fun.
Okay, so obviously Bayou Boogaloo is happening this weekend, but as usual, the weather can be unpredictable. Headliners include Tab Benoit and fiddling princess Amanda Shaw, but if frolicking in dirty water Bayou St. John isn't your thing, there's still lots to do this weekend. Here are your backup plans:
Fri. May 17, 2019
What: NORD Family Game Night
When: 6 p.m. – 7:30 p.m.
Where: 6600 Belgrade Street
Price: Free
Want to have some quality family time but don't want it to be boring? NORD is having a family night including board games, interactive games, music, dancing and prizes. A discussion on healthy food and a meal will be provided at the end of the night. Click here for more information. 
What: Hogwarts Prom
When: 7 p.m. – 11 p.m.
Where: First Unitarian Universalist Church of New Orleans
Price: $10
Witches, wizards, and even muggles are invited to a prom celebration, which also doubles as a fundraiser for racial justice work at the Center for Ethical Living and Social Justice Renewal. Click here for more information.
Sat. May 18, 2019
What: NOLA Soul and Art Festival
When: 11 a.m. – 8 p.m.
Where: Armstrong Park
Price: $10
Live paintings, local food vendors, wine tastings, a photo booth and live music will take place at Armstrong Park. Artists performing include Jack freeman, DJ Raj Smoove and Nayo Jones. Click here for more information. 
What: The Roar Returns
When: 10 a.m. – 5 p.m.
Where: Audubon Zoo
Price: Free with price of zoo admission
The highly anticipated reopening of the lion exhibit at Audubon Zoo is happening, with four new residents who arrived in March. The new exhibit is a replica of an abandoned 1920-era train station, a symbol of the kind of transportation that once spanned lion country and opened the door to habitat loss and poaching. Click here to find out more information about the zoo's new lions. 
Sunday, May 19, 2019
What: PJ's on Read Boulevard grand opening
When: 10 a.m. – 1 p.m.
Where: 5733 Read Boulevard
Price: Free
Come celebrate the opening of the newest business and only full service coffee shop in New Orleans East. Click here to read more about what the business means to the east, or here to find out more about the opening.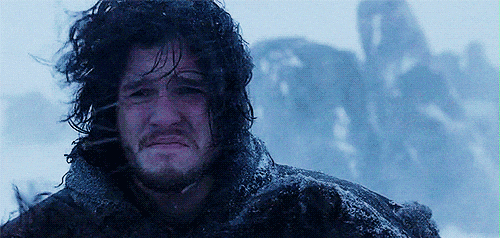 What: Game of Thrones Series Finale
When: 8 p.m.
Where: Various places
Price: Free
This is it: the final 'Game of Thrones' episode. Who will be left to take the Iron Throne? Lots of places are holding watch parties, and there's even a trivia themed shindig. Click here to narrow down your choices of where to watch everyone in Westoros die.