How to brunch at Jazz Fest
Fifty years of joy. That's what the New Orleans Jazz and Heritage Festival, aka Jazz Fest, is celebrating this year. As a lover of joy, there are so many things that bring me joy — mangoes, my nieces and nephews, and videos of children dancing at second-lines.
But there's something special and different about that Jazz Fest Joy. It feels good and tastes good, smells (kinda) good; it's something that stays with you from the moment you step foot on the fairgrounds. I can't think of any better way to help celebrate Jazz Fest's 50 years of joy than with something else that brings me joy: BRUNCH.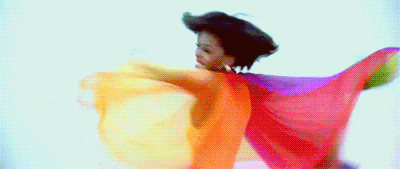 I know what you may be thinking:
"Angie, you're reaching, sis. Brunch at Jazz Fest? Ain't no waffles out there!"
But brunch is what you make it, and Jazz Fest has endless dishes to make the perfect brunch-esque experience. I did the work to put a little list together for you, so you just need to get out there and get your brunch on!
The Dishes
Shrimp and Grits – Fireman Mike's Kitchen (Food Area I)
Let's start with an obvious dish that works both at the fest and at brunch: shrimp and grits. Provided by Fireman Mike's Kitchen over in Food Area I, this dish is a perfect Jazz Fest brunch starter. It's got that perfect shrimp to grits ratio and will leave you full and satisfied until it's time to eat again.
Fried Chicken and Beignets – Catering Unlimited & Café Du Monde (Food Area I & Heritage Square)
Next up, if grits sticking to your ribs isn't your jam at the fest, let's take it up a notch and go with my favorite — fried chicken and beignets. It's a fest take on chicken and waffles! The fried chicken, forever hot and juicy, comes from Catering Unlimited, also in Food Area I, and the beignets come from the classic Café Du Monde tent in Heritage Square. Imagine a little bit of the powdered sugar getting on the fried chicken. It'll make you want to do a praise dance in the Gospel Tent.
Crawfish Enchiladas – Prejean's Restaurant (Food Area II)
And last but not least, if you're looking for a spicy twist to your Jazz Fest brunch palate, look no further than the crawfish enchiladas from Prejean's Restaurant in Food Area II! Two enchiladas stuffed graciously with cheese and crawfish are a Jazz Fest favorite and are a perfect way to complete your brunch experience.
Draaanks for brunching
Now, brunch is really only made possible by the drinks we sip (or chug, choose your fighter, fam) to wash all that good food down. Jazz Fest is the place to be for food, music, art, and drinks. And over the years, the offerings have expanded.
Mango Freeze Mimosa – (WWOZ Special)
I'll start with my all-time favorite — the undefeated Mango Freeze Mimosa. At the wine booths across the fairgrounds, there's sparkling wine and rosé. Go ahead and get that famous WWOZ Mango Freeze, eat a little or create a little tunnel with your spook and let the bubbles take a swim. I usually go with the rosé because why not? And boomshakalaka — you've got a refreshing Mango Freeze Mimosa.
Wine – CD Tent (between Economy Hall Tent & Kids Tent)
If you're looking for the real deal, word on the sand track is that the CD Tent located between Economy Hall Tent and the Kids Tent has a wine bar with red and white wines, carafes of wine, prosecco and a brunch staple, mimosas. You can also score yourself a bloody mary over at the New Orleans Original Daiquiris tents.
Iced Café Au Lait – Café Du Monde (Heritage Square)
For those who don't want to drink but still want to keep the brunch feelings alive, I cannot leave without recommending the iced cafe au lait from Cafe du Monde and the forever refreshing iced teas that are Jazz Fest staples — mandarin orange, rosemary mint and good ol' regular tea.
Whatever you choose, I hope this Jazz Fest brunch brings you joy … that real Jazz Fest kind of joy.
Happy Festin, y'all!