Hotels, a university and even a bar; there are plenty of places to get in the swim of things.
For centuries, New Orleanians have come up with new and creative ways to find relief from the all-encompassing south Louisiana heat.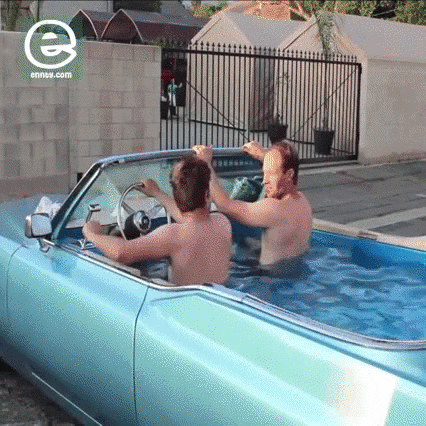 In the 19th century, we became one of the first destinations to receive shipments of ice, harvested from New England's frozen lakes. What'd we do with all that ice? We invented a slew of refreshing cocktails, obviously.
In the 1930s, we learned to make the sno-ball, which has provided sweet, frozen relief for children of all ages for every generation since.
As the decades rolled on and luxury hotels popped up throughout downtown, desperate New Orleanians developed a knack for sneaking into their luxurious pools, usually reserved for use by hotel guests.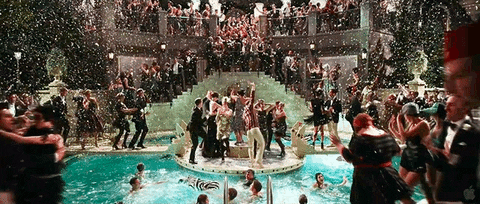 But the need for sneaking has come to an end. In modern times, more pools are being made available for us locals, as well.
There are hotel pools and city-run pools. University pools and bars with pools. Pools for swimming laps and pools for taking naps. Some have luxurious amenities that will cost you a pretty penny, but there are also plenty that don't have to break the bank. And those are the ones we're going to focus on today.
Let's take a look at a few pools you can enjoy without straining your summer budget too hard!
The Hotels
There's little that is more relaxing than a hotel pool. Sitting in a lawn chair beside a courtyard or rooftop pool, sipping on cocktails. Yup, I can probably do that for the rest of my life.
The trouble is — they can sometimes be a little expensive. But not if you know where to go! The W Hotel, for example, offers access to its courtyard pool — a charming French Quarter oasis surrounded by green trees and a decorative iron gate — from 11 a.m. (11:30 on weekdays) until 5 p.m. for just $20.
 

View this post on Instagram

 
That's already a great deal, but it gets better! You buy a pass for Monday through Friday here, and a weekend pass here. That coveted pass comes with a $20 food and beverage voucher for their on-property restaurant, which happens to be SoBou. And anyone who's been to SoBou knows that SoBou's no slouch!
That means you're basically paying nothing for the pool! (Like you were gonna come all this way and not get any food or drink from SoBou? Get outta here!)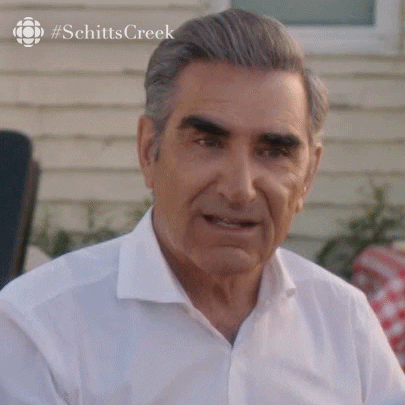 Want to get in the water but stay out of the sun? Then maybe the Loew's New Orleans Hotel is what you need. For just $25 for the day, you get access 24-hour access to the lap pool (free swimming also allowed, but priority is given to the more, let's say "ambitious," lap swimmers), a state-of-the-art fitness center, fitness classes and a spa that includes a whirlpool and dry sauna!
Longer-term membership only costs $45 per month, so that might be the way to go, and comes with a personal wellness assessment, and the opportunity to invite guests for just $15 per day.
 

View this post on Instagram

 
On Monday through Thursday, the pool at the CBD's Ace Hotel is totally free! And, on Friday, Saturday and Sunday, it's not too bad either — a reasonable $25 for the very popular rooftop pool. The pool is beside Alto, the Ace's rooftop bar and grill, which serves up seasonal cocktails and small plates that you can enjoy poolside.
There's a general happy hour every weekday from 3 p.m. to 7 p.m., as well as entire "happy day" for service industry employees all day on Mondays.
The pool is open from 10 a.m. to 9 p.m. on Sunday through Thursday, and 10 a.m. to 10 p.m. on Friday and Saturday.
And check out Sunday Swim Society when the NOPSI Hotel opens up its rooftop pool to locals for free from 11 a.m. until 8 p.m., with a DJ from 3 to 6 p.m. The bar's open and Above the Grid will be serving food.
The University
Head over to the University of New Orleans Aquatics Center and use their 50-meter eight-lane indoor heated pool or its 25-yard six-lane outdoor heated pool, for just the cost of a $10 day pass. Better yet, go for the $15 monthly pass!
 

View this post on Instagram

 
The Center is at the UNO Lakefront Arena and the pools are open from 10 a.m. to 8:30 p.m. on Monday through Friday and 10 a.m. to 5 p.m. on Saturdays. Lap swimming is allowed during all pool hours, though they are exclusively set aside for you lap swimmers from 8 to 10 a.m. on Mondays, Wednesdays and Fridays.
They also offer swim lessons and SCUBA training!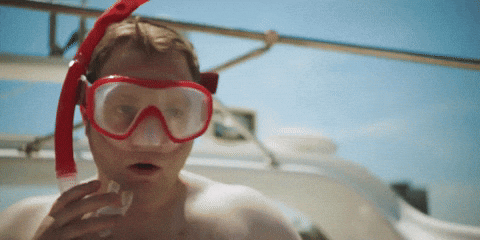 The Bars
Make the short trek to Mid-City and visit what has to be New Orleans' most talked about pool at The Drifter Hotel!
There are a few things that set The Drifter apart from other local water options. One, it's bathing-suit-top-optional, so…I don't know what to say except that I imagine that's something you'd want to know heading in there. Two, they have a fun, ongoing rotation of events such as pool-party yoga, poolside DJs, and even mental health days.
The space is also awesome, there's a tasty rotation of food trucks, and the bar has it all — including a selection of creative cocktails. One-time entry is just $5 to $10 (depending on the night, as well as what's going on that night), but you can also purchase an annual pass — which comes with a guest pass — for just $299. If you're in the service industry, that annual pass is even cheaper.
 

View this post on Instagram

 
And, of course, no list of pools would be complete without The Country Club, a Bywater institution that's been open for more than four decades! A day pass costs just $15 (and annual passes are $299) and gets you access to the pool, sauna, hot tub and just a really fun, tropical vibe.
The drinks are fun, the food is delicious and Saturday's drag brunch — with bottomless mimosas — is off the charts. The pool is open every day from 10 a.m. until 1 a.m., with food and drink happy hours at the poolside bar from 4 to 7 p.m. (As well as any time it's raining, so practice that light rain dance!)
That's just a touch of what's becoming an impressive set of pool options for we New Orleanians! For example, if you want to swim completely free of charge, check out the New Orleans Recreation and Development Commission's listing of locations and hours for all 17 of the pools it operates and maintains. You'll also find free classes in swimming, water aerobics and more.
Happy swimming!
WRITER MATT HAINES LIVES IN NEW ORLEANS. FOLLOW HIM AT MATTHAINESWRITES.COM, AND ON FACEBOOK, INSTAGRAM AND TWITTER.